Cheran BeautyCare Products
When it comes to bathing, the good and effective old soaps are the first choice of all Indians. They are not only easy to use but also quite convenient. Even though some of them cause dryness by stripping the skin of its natural oils, a lot of others are also pretty moisturizing and leave your skin baby soft. With so many options on the supermarket aisle, you may feel confused as to which one to select. So, here Cheran Beauty Care Products have curate a best soaps in India that will give you a refreshing bath and a moisturized skin at surprisingly low prices.
What Does TFM Do For Your Skin?
The TFM amount portrays the nature of a cleanser. It adds saturating properties to the product, leaving your skin profoundly scrubbed, yet delicate and graceful. This is on the grounds that the fillers are less in number and the profound purifying substance is higher.
Cheran Beauty Care Products has TFM ranges from 80%.
OVERALL VARIETY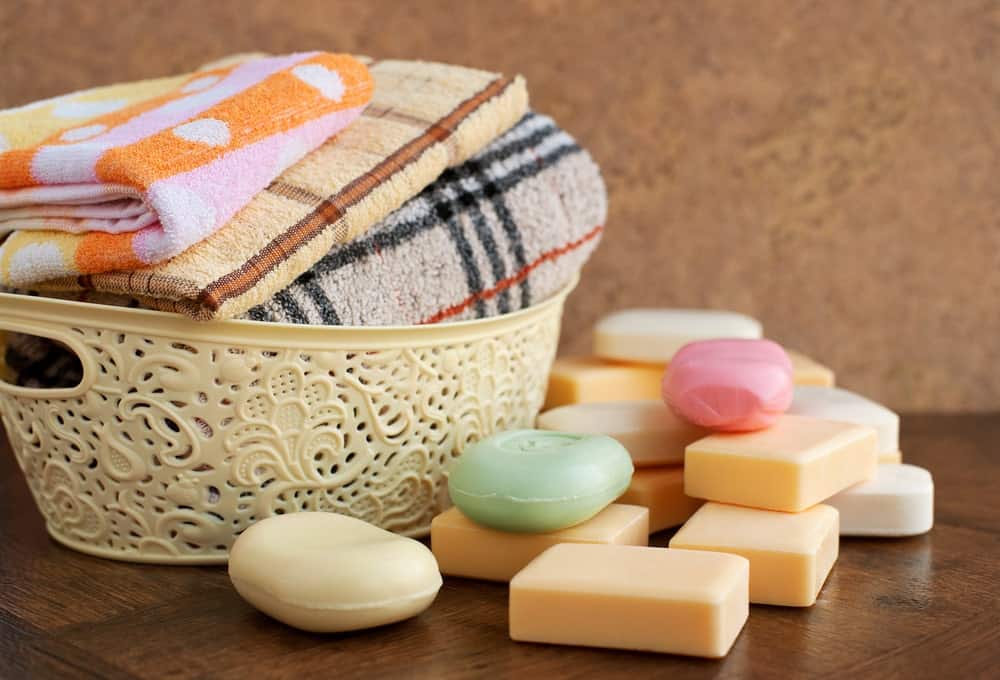 Toilet soaps
Beauty soaps
Glycerin soaps
Customized hotel soaps
Baby soaps
Noodle based infant cloth wash soaps
Medicated soaps
Export grade soaps
Fairness soaps
Noodle based laundry soaps
OWN BRANDS
Bath Soap
Premium Lexe Sandal & Saffron
Premium Lexe Almond & Milk
Premium Lexe Jasmine
Premium Lexe Herbal
Premium Lexe Strawberry
Premium Lexe Lime Soap
Laundry Soap
THIRD PARTY MANUFACTURING
Why to Choose Us?
We, Cheran Beauty care as a group concern stand unique in our way of service, more than our profile you can very well check with the quality of products available in the market being manufactured by us.Right from the very first step of processing the product to the end finishing, each and every stage is interlinked and high quality machines are being used to get the best and unique style.
Third Party Manufacturing:
We are happy to introduce ourselves as third party manufacturers for Toilet Soaps, Bathing Bars and Soap noodle based Laundry Bars. We have installed the state of the art manufacturing facilities at Coimbatore, Tamil Nadu. The present line capacity is one MT per hour or 6000Mt per annum on 3 shift basis.At present we are operating on one shift basis. The Plant & Machinery for the unit is supplied and installed by a reputed soap machinery manufacturer M/s. MIL India Ltd., Noida, New Delhi, who has supplied more than 200 plants in India and abroad. The packaging machineries are supplied by another reputed manufacturer in India, M/s Khosla Machines Pvt. Ltd, Punjab.
Following Key factors in brief will help you to know the advantages of choosing us,
Specialized team with us, to get the licensing and paper works done promptly.
Perspicacious chemists team with us, to formulate and build the best class product verticals.
State-of-the-art infrastructure, for mass and qualitative production.
Persuasive tie-ups with various large-scale manufacturers, to procure world class enticing raw materials for the product.
Assurance towards delivering the best product (SOAP) at an affordable price overtaking any other competitive manufacturers present in South India.
INFRASTURCTURES
Infrastructures:
Cheran beauty care has a vast and well built infrastructure up to 30,000 sq. feet with different section for each kind of processing right from R & D, inspection, production, packing, storage and forwarding. Following are the list of major machineries laid in a well ventilated space
Double Sigma Mixer
Simplex Refiner
Triple Roll Mill
Duplex Vacuum Finishing Plodder
Electronic Auto Soap Cutter
Metal Detector – Detects Ferrous and Non Ferrous metals in the soap.
Soap Stamping Press with Die Cooler at minus twenty (-20 ) deg C,
Glycol Chiller
Line Chiller at 10 deg C,
Air Compressor
KhoslaFinseal 11-S Flow wrap Machine
Automatic strapping machine
Shrink wrap machine
Video jet –MRP and Batch coding machine
Pilot plant.
Our Clients